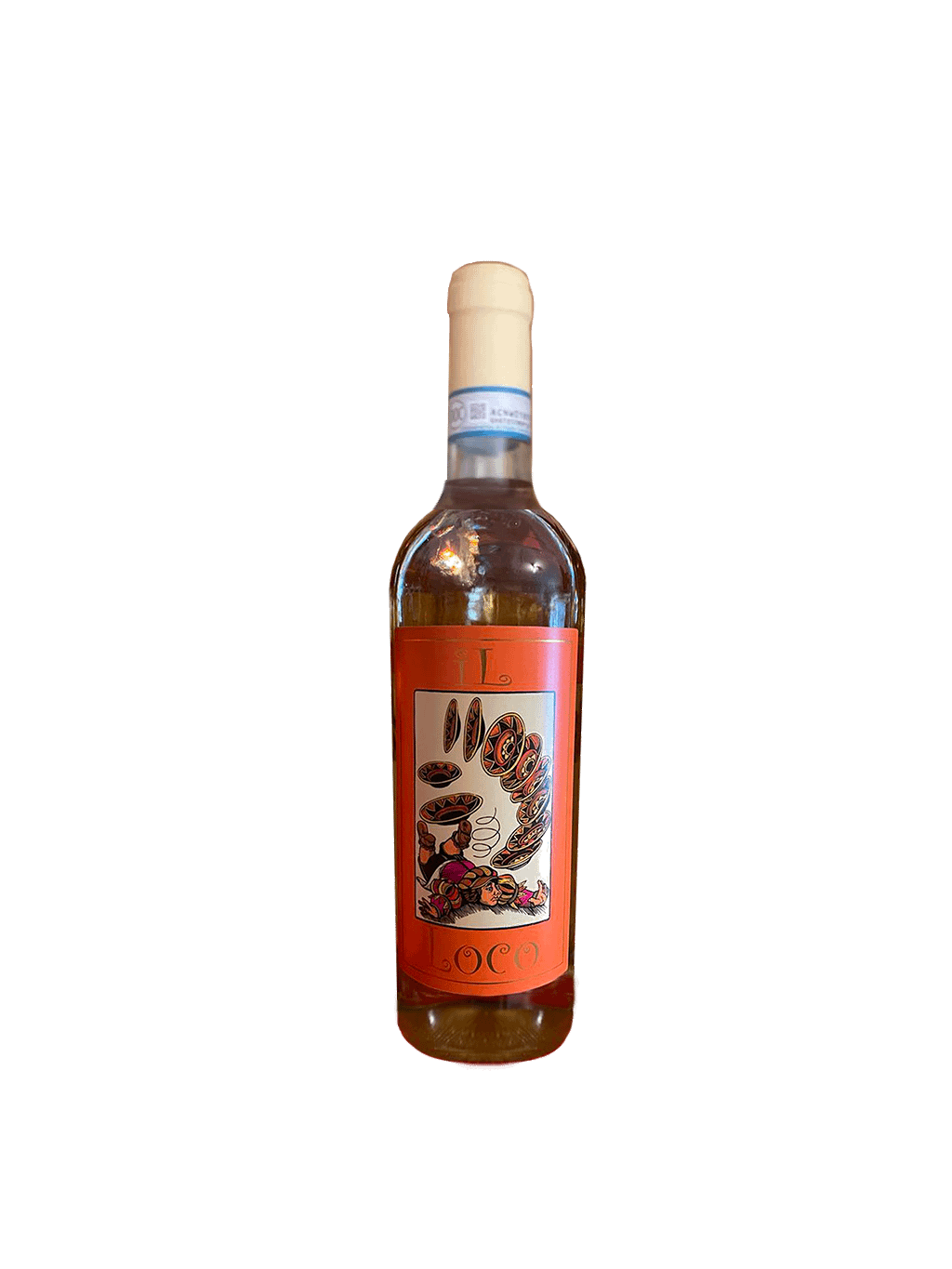 Il Loco (Cortese Doc Piemonte) 2020
€8.50
ITALIANO:
Vino bianco pregiato, proveniente da un'accurata selezione di uve di vendemmia 2022 eccellente.

Provenienza: Cantavenna ( Al)
Come si presenta: fermo, di colore dorato e leggermente paglierino, note fruttate all'olfatto e leggermente esotiche. Vellutato e morbido al palato.
Come si abbina: si sposa con primi piatti a base di pesce e carni bianche. Perfetto anche per le verdure. Ottimo come aperitivo. Va servito tra gli 8 e i 10 gradi per assaporarlo al meglio.
Titolo alcolometrico: 12,5 gradi
ENGLISH:
Precious white wine, coming from a careful selection of grapes.
Origin: Cantavenna
Grape variety 100% Chardonnay
Vinification: soft pressing and controlled fermentation at low temperature.
As it presents: still, golden and slightly straw yellow in color, fruity and slightly exotic fragrance on the nose. Velvety and soft on the palate.
How to combine: it goes well with mainly fish and white meat first courses. Also perfect for vegetables. Excellent as an aperitif. It should be served between 8 and 10 degrees to savor it at its best.
Alcoholic volume: 12.5 %